If you're looking to buy a home in the Greater Vancouver area, you may want to consider Port Coquitlam. This charming city has plenty to offer for both families and individuals looking for a place to call home. Here are just a few reasons why Port Coquitlam is a great place to buy a home: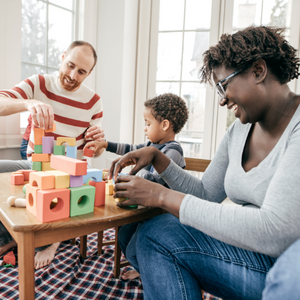 Affordability
One of the biggest advantages of buying a home in Port Coquitlam is its affordability compared to other nearby cities like Vancouver or Burnaby. The cost of living in Port Coquitlam is generally lower, making it an excellent option for first-time homebuyers or families looking to save money.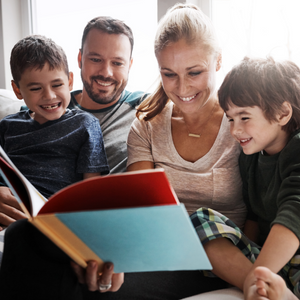 Family-Friendly Community
Port Coquitlam is known for its family-friendly atmosphere. The city offers excellent schools, numerous parks and playgrounds, and a variety of family-oriented events throughout the year. Families can enjoy outdoor activities such as hiking, biking, or fishing at the nearby Coquitlam River.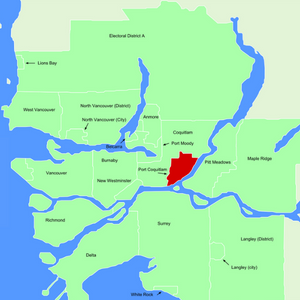 Excellent Location
Port Coquitlam is situated in a prime location, just 30 minutes away from downtown Vancouver. This makes it an ideal location for those who work in the city but want to enjoy a more peaceful, suburban lifestyle. Port Coquitlam is also close to major highways, making it easy to get around the Greater Vancouver area.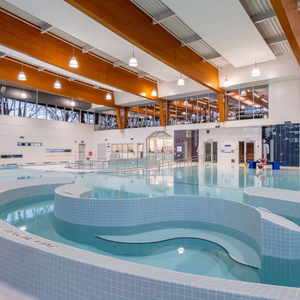 Access to Amenities
Despite being a smaller city, Port Coquitlam offers plenty of amenities for its residents. The downtown area is full of shops, restaurants, and cafes. There are also several community centers and recreational facilities, including a state-of-the-art leisure center, which has a swimming pool, gym, and fitness classes.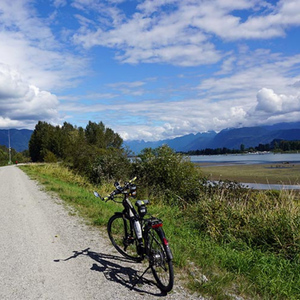 Beautiful Surroundings
Port Coquitlam is known for its beautiful surroundings. The city has several parks and green spaces, including Gates Park, which features a popular water park and sports fields. The Traboulay PoCo Trail is a popular hiking and biking trail that winds through the city's natural surroundings, and offers scenic views of the Coquitlam River.
In conclusion, Port Coquitlam offers a great balance of affordability, family-friendly community, excellent location, access to amenities, and beautiful surroundings. If you're looking to buy a home in the Vancouver area, Port Coquitlam is definitely worth considering.
ABOUT THE AUTHOR / PRESENTER​

Brad Kothlow PREC* is a licensed REALTOR® who resides in Riverwood and operates in Port Coquitlam.
He believes in building valuable relationships and ensuring client satisfaction. With more than 15 years of sales and marketing experience, Brad is a skilled entrepreneur with a high level of professionalism and integrity, resulting in exceptional customer service.
Brad is an esteemed member of the Medallion Club with over 500 total sales. Annually, he ranks among the top 10% of real estate agents for sales out of more than 14,000 in Greater Vancouver. Born in North Vancouver and raised in the Tri-Cities, Brad has a deep understanding of Port Coquitlam, Coquitlam, and Port Moody, and has witnessed their growth and changes over the years.
Brad is actively involved in the hockey community of Port Coquitlam. He is a coach with the Port Coquitlam Minor Hockey Association and part of the ownership group of the Port Coquitlam Trailblazers Jr Hockey Club. As a former scholarship recipient of Port Coquitlam Minor Hockey Association and Port Coquitlam Athletic Association, Brad's love for hockey led him to open the best hockey training facility in BC, Atomic Hockey.
Brad is not only a successful REALTOR®, but also a renowned keynote speaker at real estate and marketing conferences. His years of experience in sales and marketing, combined with his expertise in the real estate industry, make him a sought-after speaker in these fields. Brad is also an active real estate coach, helping other agents to achieve success in their careers. Through his coaching programs, Brad shares his knowledge and experience, helping other agents to achieve their goals and build their businesses.
In order to better serve his clients, Brad founded the Real City Group, a talented team of over 10 agents who share his commitment to excellence in customer service, professionalism, and integrity. Each member of the team brings a unique set of skills and expertise, enabling them to handle a wide range of client needs. By working collaboratively, Brad and his team are able to provide their clients with the highest level of service possible. Whether clients are buying or selling, they can be confident that they are in good hands with Brad and his team.
As a hands-on REALTOR®, Brad is dedicated to providing expert advice, first-class service, and outstanding results. Additionally, Brad has professional experience and education in online marketing, providing him with a unique perspective on marketing homes in Port Coquitlam, Coquitlam, Port Moody, Pitt Meadows, Maple Ridge, Langley, Cloverdale, and the Lower Mainland.