You finally have your own home, your dream home maybe, but it doesn't feel like it's yours yet? That's pretty common. It can feel a bit strange to walk through a whole new house and feel like you're not in a giant hotel room – albeit one where you have to make your own food and with blank walls.
So how do you make the house feel more like home? Here are a few tips.
Hang family photos and personalize your walls with artwork or personal photos
You don't have to be a genius interior designer to know that to make your house feel like home, the first step is to fill it with personal photos. They're like an instant personal stamp on the new house.
Pictures of family members and friends will go a long way but what you can also do is create an accent wall, something that draws the attention, to make the room feel like it was always meant to showcase your memories.
In the beginning, you can use removable picture hanging strips, while you take care of some critical things like the cabinet hardware falling apart, but eventually, you can add a stylish light fixture that highlights the gallery wall full of memories. When you hang personal photos, that's when the home begins to emerge from the house.
Change things up from what you saw at the open house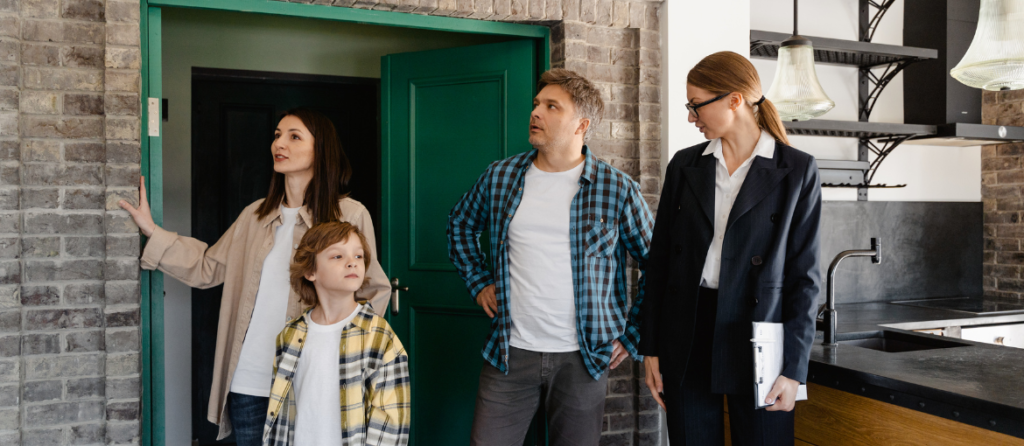 The previous owner's taste doesn't matter anymore. Whether it's a full bathroom remodel or swapping out a heavily patterned couch for something flat and more understated, making a bold departure is a great idea.
For example, if you were sold the home with some rugs, keeping a deep pile rug clean can be a pain. A deep pile rug is basically a squishy rug and while it can feel amazing, it can be bothersome if you generally prefer bare floors. You could donate the rug since they can make a house feel ultracomfortable (just not your house), or find a way to recycle or repurpose it.
Changing the home's palette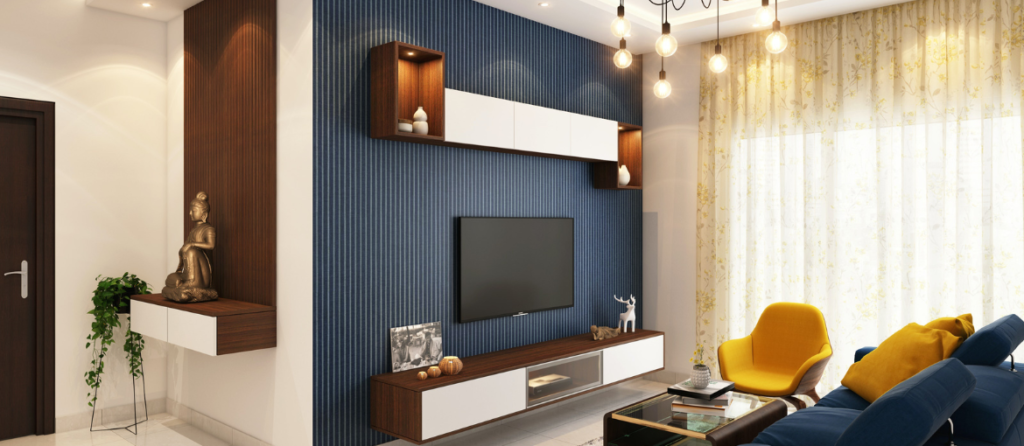 A colour palette can do a lot to bring a fresh look to not just a room but the whole house.
It might seem like a daunting prospect to repaint the whole house, especially if you added a fluffy rug, but before you hang art and pictures, or start putting holes in the walls, make an unafraid decision when it comes to your house's feel.
Hanging art can only go so far if the walls themselves don't match the aesthetic you're going for. When it comes to home decor, your walls are the background and they can't be neglected.
Bold colours can add life to otherwise dull rooms, calmer colours can create the best backdrop to let your shiny new hardware – polished metal handles, new appliances, etc – steal the show.
Buy furniture that is comfortable and reflects your personal style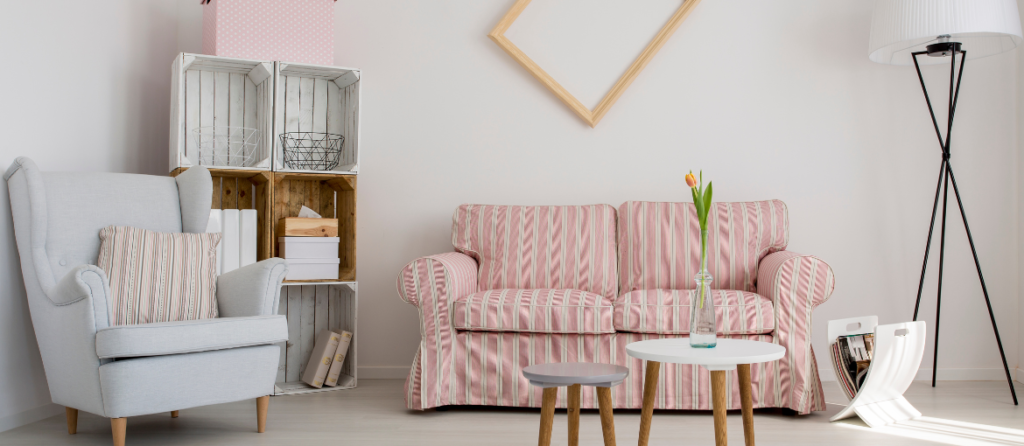 Let's be honest, the previous owner had their own taste but it could have been a boring or outdated one.
If you managed to snag the home with the old furniture, it doesn't mean that you need to keep it. You can sell or donate the old furniture so that your daily life is surrounded by new furniture of your own choosing.
Plant flowers or herbs in the garden to add colour and fragrance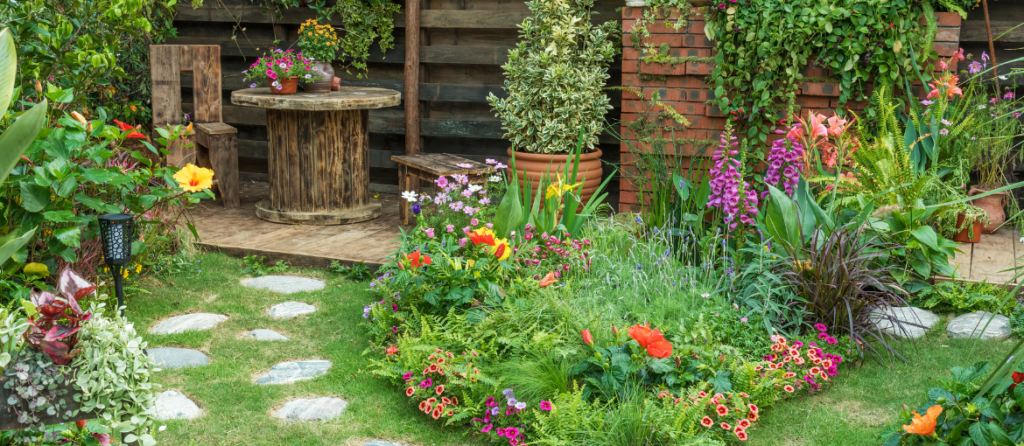 While you can buy fresh flowers to add a dash of colour to make your home cozy, freshly cut flowers are something else.
Living plants are a decorating detail that make a difference. From the moment you walk through the front door after a rough day, fresh flowers can make a space feel homier instantly. Whether you place them on the dining room table or by the entrance, the mood boost is incomparable.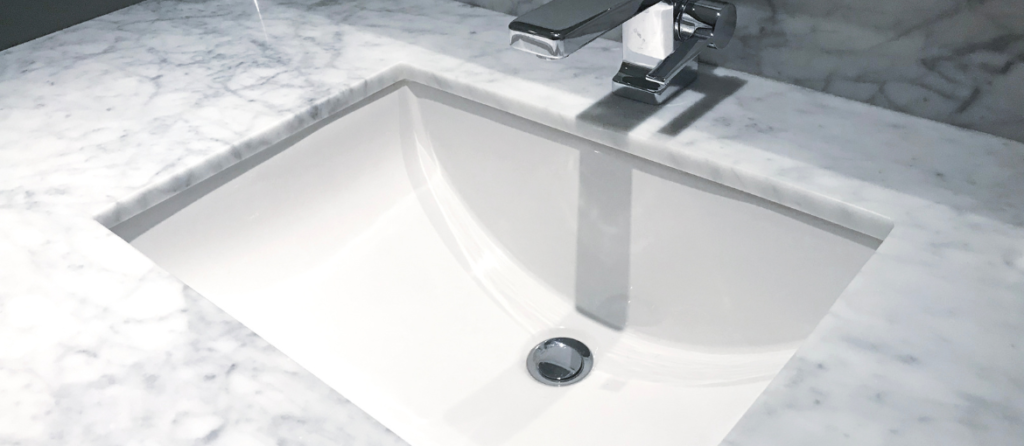 While you might want to keep the existing hardware on some difficult-to-replace pieces, swapping out some details can go a long way to make the home feel like yours.
You can upgrade bathroom details like faucets and towel bars easily. You could also change out the old medicine cabinet for something that is more familiar and adapted to your needs.
While the previous owner might have liked quirky fluffy drapes around their windows, selecting window treatments that fit your style more can make a room feel a lot more like it belongs to you. It might seem like simple roller shades or tailored roman blinds won't change much but they can definitely help you take control of the home.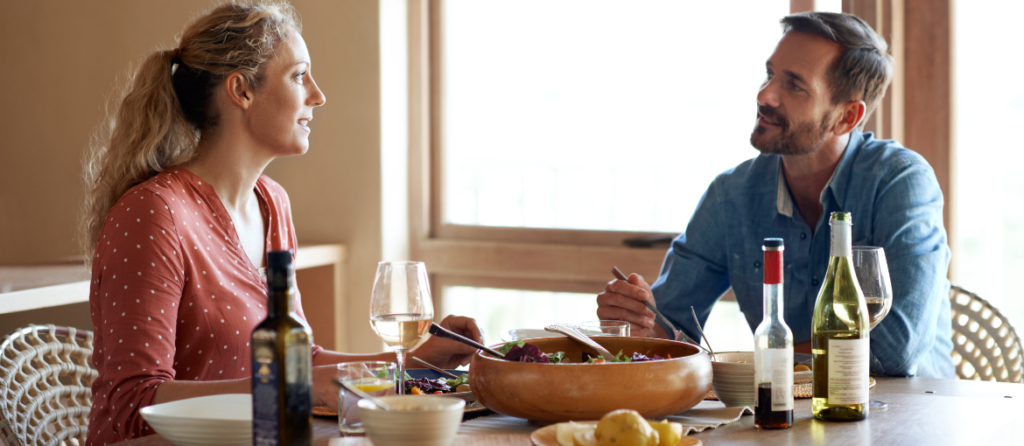 Everybody loves pizza and takeout but it can contribute to you not feeling like you're in your own home.
You don't have to do some big complicated meals, even something incredibly easy can waft through the home to entice everyone to drift toward the kitchen to see what's cooking. That combined with the money you're saving by cooking at home is a win-win.
Create your own moments when you just moved in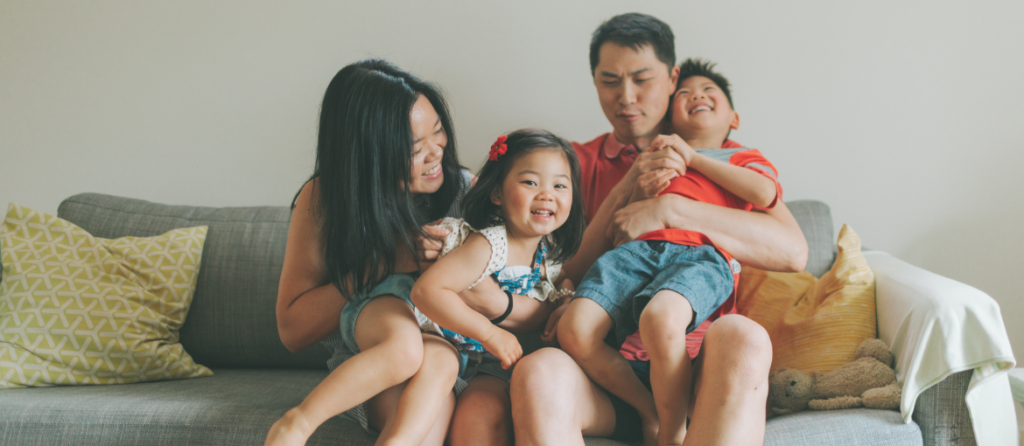 While the kitchen faucet splashing everyone with water on the first day might be a mild annoyance, it will be something everyone will back on fondly. In the same spirit, try to create some memories early on, especially if leaving your previous home was tough.
Hang up some string lights in a nook or in the living room if a key light fixture stopped working.
It's important to create a sense of home in ways that go beyond just adding or subtracting things from the home. To feel warm and at home isn't really going to come down to scented candles or paint colours but the creation of memories and safety.
While a good alarm system can help with the latter, the former is going to take time and care. It's not really something you can buy.
ABOUT THE AUTHOR / PRESENTER​
Brad Kothlow PREC* is a licensed REALTOR® who resides in Riverwood and operates in Port Coquitlam.
He believes in building valuable relationships and ensuring client satisfaction. With more than 15 years of sales and marketing experience, Brad is a skilled entrepreneur with a high level of professionalism and integrity, resulting in exceptional customer service.
Brad is an esteemed member of the Medallion Club with over 500 total sales. Annually, he ranks among the top 10% of real estate agents for sales out of more than 14,000 in Greater Vancouver. Born in North Vancouver and raised in the Tri-Cities, Brad has a deep understanding of Port Coquitlam, Coquitlam, and Port Moody, and has witnessed their growth and changes over the years.
Brad is actively involved in the hockey community of Port Coquitlam. He is a coach with the Port Coquitlam Minor Hockey Association and part of the ownership group of the Port Coquitlam Trailblazers Jr Hockey Club. As a former scholarship recipient of Port Coquitlam Minor Hockey Association and Port Coquitlam Athletic Association, Brad's love for hockey led him to open the best hockey training facility in BC, Atomic Hockey.
Brad is not only a successful REALTOR®, but also a renowned keynote speaker at real estate and marketing conferences. His years of experience in sales and marketing, combined with his expertise in the real estate industry, make him a sought-after speaker in these fields. Brad is also an active real estate coach, helping other agents to achieve success in their careers. Through his coaching programs, Brad shares his knowledge and experience, helping other agents to achieve their goals and build their businesses.
In order to better serve his clients, Brad founded the Real City Group, a talented team of over 10 agents who share his commitment to excellence in customer service, professionalism, and integrity. Each member of the team brings a unique set of skills and expertise, enabling them to handle a wide range of client needs. By working collaboratively, Brad and his team are able to provide their clients with the highest level of service possible. Whether clients are buying or selling, they can be confident that they are in good hands with Brad and his team.
As a hands-on REALTOR®, Brad is dedicated to providing expert advice, first-class service, and outstanding results. Additionally, Brad has professional experience and education in online marketing, providing him with a unique perspective on marketing homes in Port Coquitlam, Coquitlam, Port Moody, Pitt Meadows, Maple Ridge, Langley, Cloverdale, and the Lower Mainland.