With the melting snow, and the return of intense rain, your house is going through another transformation.
As the cold weather starts to subside and a long winter comes to a close, there's a good chance that you need to take care of a few things to prevent damage to your house and save some money.
Inspect Your Roof For Any Damage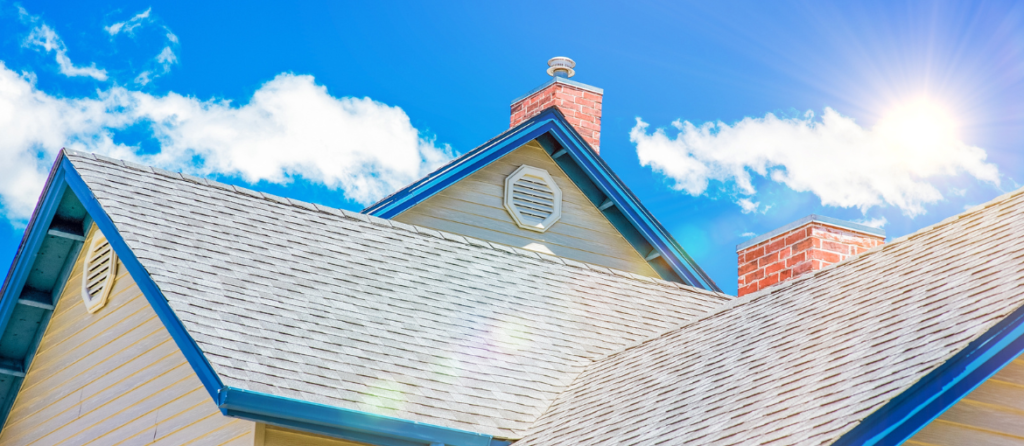 When the snow melts and freezes again during the winter it can cause damage to your roof. Though you may remove snow regularly, there are still areas that you can't reach easily where cycles of ice and snow can sink through.
Since the water can cause a lot of damage to your home, taking the time to review your roof can help you prevent a lot of headaches in advance.
The warmer weather will make it easier to stay outside for a long time to look closely at your roof. It's not a process that takes five minutes and you don't want to skimp on your opportunity to prevent water damage. This review of your roof, made annually at least, will be a blessing in the long run as you can enjoy the warm weather fully once the problem is fixed.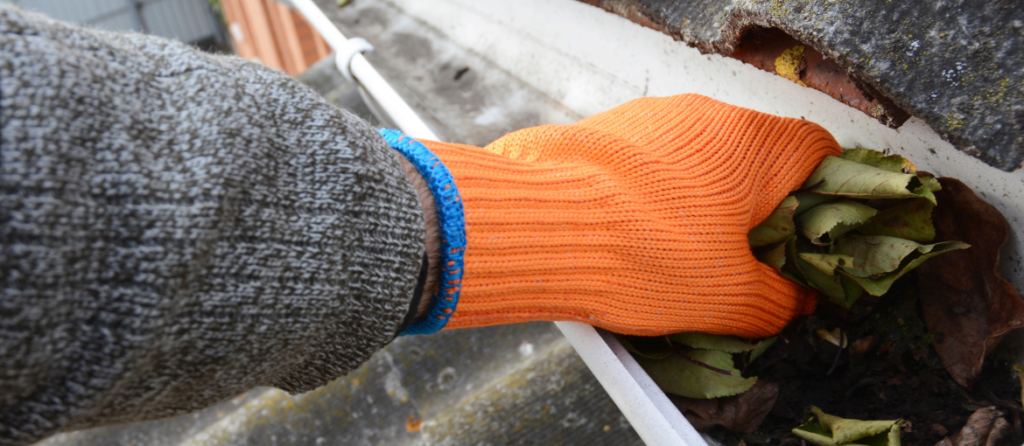 Spring cleaning, ideally, starts with your gutters.
As the rain is going to start coming in soon, the last thing you want is drains being blocked and flooding happening around your home. Small branches and leaves block drains and can eventually cause the gutters to collapse and inundate the area around your home. That's the opposite of diverting water away from your foundation.
Debris can be cleaned out easily with a damp cloth – if you want to use your hands do use gloves just in case. Sometimes even a plastic bag can fly up and land in the gutters and catch a host of smaller things to fill the opening completely.
Remember that this is to prevent flooding, not just a small cosmetic thing.
This is the same principle that applies to keeping catch basins free of snow during the winter.
Check the seals on your windows and doors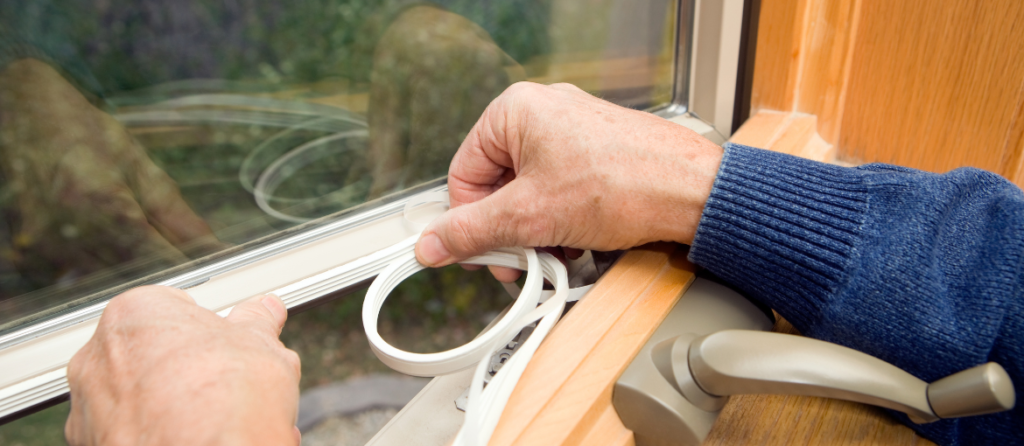 Although you would have felt seals failing during the cold winter, once the weather warms it's the best time to do an in-depth check. Since the weather is easier to deal with, replacing weathering beginning to fail is a lot easier.
Also, winter damage might not be something you can sniff out during the winter itself.
If you have windows at or below ground level, then it's a good time to inspect your window wells. Proper functioning window wells help keep your basement dry and they need to be inspected to see if any damage is preventing them from fulfilling their main function.
Check on your HVAC system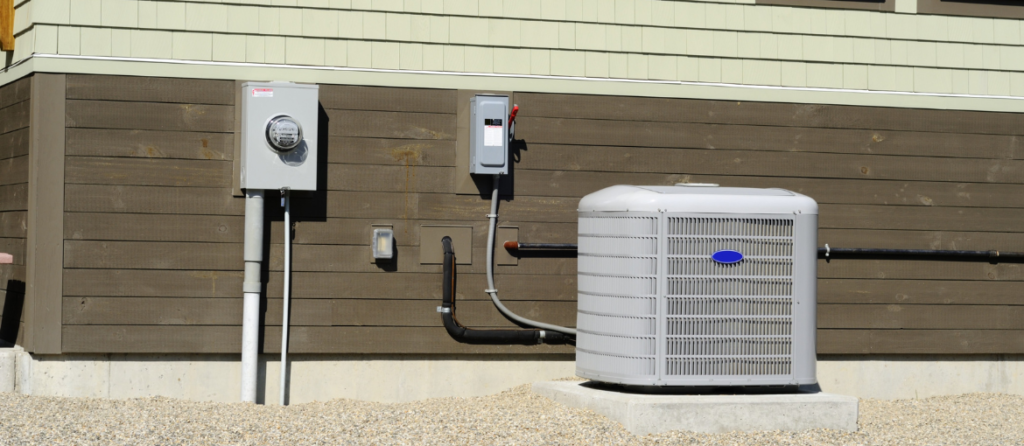 If you felt like your HVAC system was not performing optimally during the winter, then the spring is the perfect time to address that.
Though it's easy to see if ceiling fans are working, it's a good idea to check on things like your air vents and whether or not you have damaged screens that need replacing. Cleaning out dust build-up and removing unwanted items. A deep clean can be pretty involved but that's what the season is known for too.
Plant trees around your house to shade it in the summertime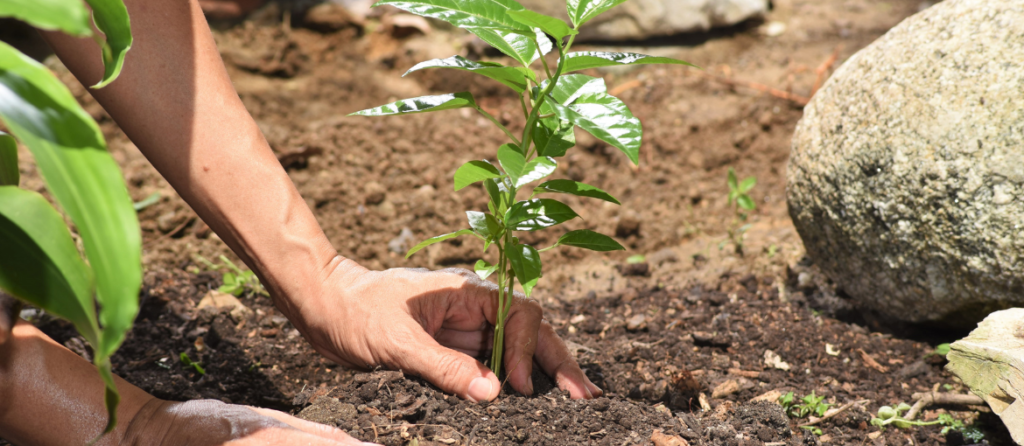 It might take some time for them to grow but planting trees in your yard can help create a barrier for both rain and sun in the future.
The surface area of the roots will eventually help store a lot of water that could have gone towards the home's foundation.
With summer around the corner and enough rain to help the plants grow, it can make it easier to jump-start your plants' growth.
If you can, you could also transplant grown or growing trees to skip the early stages.
Install a rain barrel to collect rainwater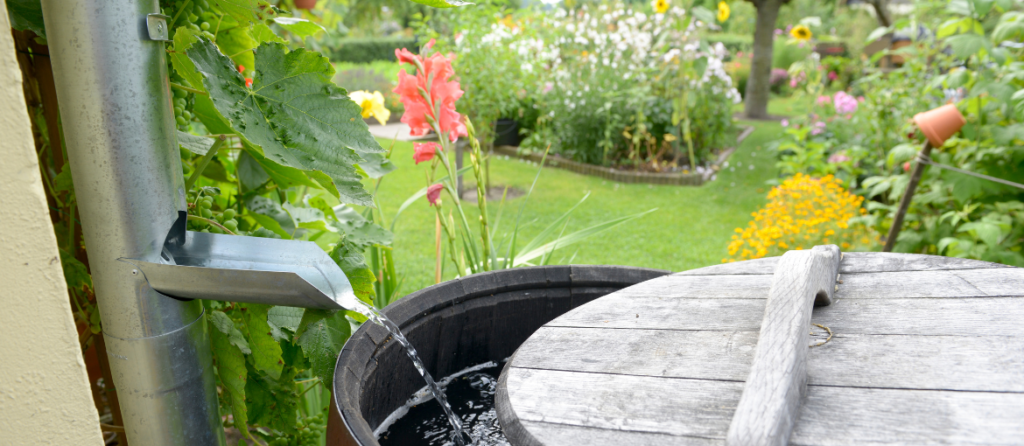 Speaking of things to do outside, spring is a great opportunity to get ready for gardening.
Putting out a rain barrel can help you save a lot of water for use around the yard. You could use the water to water the plants and clean out planters among other things.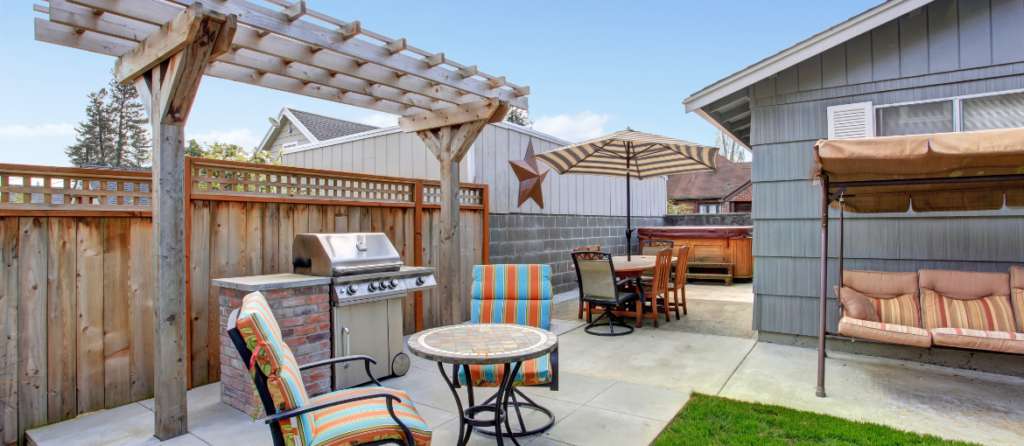 Now that you don't have to worry about the snow damaging the outdoor furniture, you can take it out of the shed.
In Canada, given that winters are usually covered in snow from beginning to end, the constant freeze and melt cycles can really age your furniture if left unprotected.
Don't stick just to cleaning things out from the attic, you can get a lot done that will make your home more enjoyable to live in for the rest of the year.
On the list of important things to do; check your carbon monoxide detectors, your sump pump, and the roof like we mentioned above. But there are some other things that can be worthwhile like a deep clean of your rugs or of your stainless steel sinks (little tip, sprinkle baking soda on the surface before scrubbing).
It's easier to keep your home clean throughout the year after a good serious clean at the beginning of spring. With renewed energy and vigour, spring is the ideal time to get things going.
ABOUT THE AUTHOR / PRESENTER​
Brad Kothlow PREC* is a licensed REALTOR® who resides in Riverwood and operates in Port Coquitlam.
He believes in building valuable relationships and ensuring client satisfaction. With more than 15 years of sales and marketing experience, Brad is a skilled entrepreneur with a high level of professionalism and integrity, resulting in exceptional customer service.
Brad is an esteemed member of the Medallion Club with over 500 total sales. Annually, he ranks among the top 10% of real estate agents for sales out of more than 14,000 in Greater Vancouver. Born in North Vancouver and raised in the Tri-Cities, Brad has a deep understanding of Port Coquitlam, Coquitlam, and Port Moody, and has witnessed their growth and changes over the years.
Brad is actively involved in the hockey community of Port Coquitlam. He is a coach with the Port Coquitlam Minor Hockey Association and part of the ownership group of the Port Coquitlam Trailblazers Jr Hockey Club. As a former scholarship recipient of Port Coquitlam Minor Hockey Association and Port Coquitlam Athletic Association, Brad's love for hockey led him to open the best hockey training facility in BC, Atomic Hockey.
Brad is not only a successful REALTOR®, but also a renowned keynote speaker at real estate and marketing conferences. His years of experience in sales and marketing, combined with his expertise in the real estate industry, make him a sought-after speaker in these fields. Brad is also an active real estate coach, helping other agents to achieve success in their careers. Through his coaching programs, Brad shares his knowledge and experience, helping other agents to achieve their goals and build their businesses.
In order to better serve his clients, Brad founded the Real City Group, a talented team of over 10 agents who share his commitment to excellence in customer service, professionalism, and integrity. Each member of the team brings a unique set of skills and expertise, enabling them to handle a wide range of client needs. By working collaboratively, Brad and his team are able to provide their clients with the highest level of service possible. Whether clients are buying or selling, they can be confident that they are in good hands with Brad and his team.
As a hands-on REALTOR®, Brad is dedicated to providing expert advice, first-class service, and outstanding results. Additionally, Brad has professional experience and education in online marketing, providing him with a unique perspective on marketing homes in Port Coquitlam, Coquitlam, Port Moody, Pitt Meadows, Maple Ridge, Langley, Cloverdale, and the Lower Mainland.